Workshops zijde-schilderen
De workshops zijde-schilderen van een hele dag beginnen tussen 10.00 en 10.30 en eindigen tussen 16.30 en 17.00 uur.
Kosten, incl. lunch, koffie en thee 150,-- euro per persoon.
Excl. materiaal kosten. (bijv. de sjaal die je koopt om te beschilderen. v.a. 5.--euro)
---
Omdat ik regelmatig vragen krijg over de workshops, wil ik graag dit even toelichten. Wanneer u geïnteresseerd bent, meldt u zich aan en kijken we samen naar een geschikte datum. 
Ik geef elke dag les en ben dus erg flexibel in de mogelijkheden. 
U krijgt privé les, als u alleen komt. Het voordeel daarvan is, dat de workshop geheel afgestemd kan worden op uw voorkeur. Bijv.: Wat wilt u leren, en waar gaat uw belangstelling naar uit?
Ik kan niet meer dan 3 à 4 cursisten per workshop plaatsen. 
Wilt u een of meerdere technieken leren, en daarna een sjaal maken of liever leuke kado enveloppen en kaarten? Of misschien een mooie broche voor uzelf of om kado te geven.
Ik heb een grote voorraad zijde en misschien krijgt u wel inspiratie als u de vele voorbeelden ziet. Ook gaat er veel met korting  weg, omdat mijn leeftijd nu ook gaat meespelen en ik niet alles meer op voorraad wil houden. 
Mooie couponnen, zijden kleding, zijde aan de meter, en natuurlijk véél zijdeverf van de allerbeste kwaliteit. In kleine (50 ml) hoeveelheden tot grotere flessen.
Mogelijkheid te overnachten
Veel mensen komen van ver (midden en noord nederland). Daarvoor is nu de mogelijkheid om te overnachten in een Bed & Breakfast, op 50 meter van de locatie waar de workshop gegeven wordt.
De kosten hiervoor zijn 45,-- euro (voor 1 pers.) en 55,-- euro (voor 2 personen). Uiteraard inclusief een luxe ontbijt.
Zo kunt u er misschien een bijzonder weekend van maken.
Voor informatie mail mij: info@creationmarmar.nl
---
---
---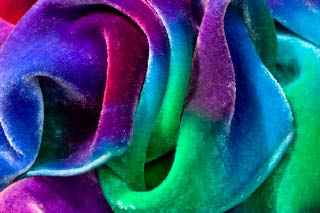 ---
---
---
---
terug van workshops zijde-schilderen naar home